3D Model Library
Sky is the limit. Turn your passion into a business.
Explore thousands of 3D printable models anytime and anywhere.
Earn an income from your original 3D designs and get more exposure from official promotions.
Discover featured model collections from a phenomenal group of creators.
Learn More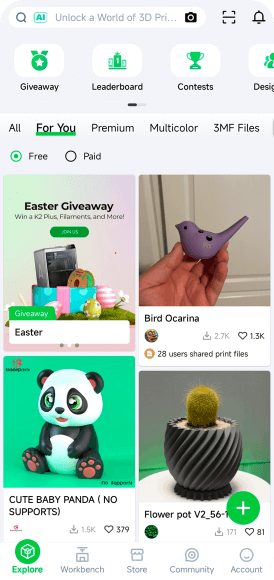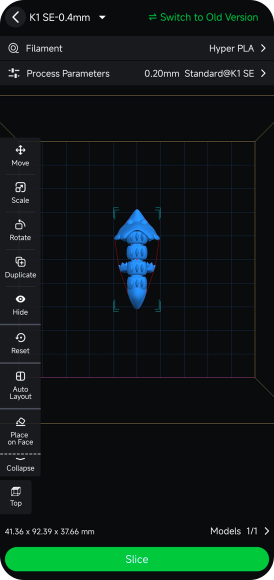 Cloud 3D Slicing
Portable 3D Slicer in your pocket.
Slice 3D models and generate G-codes on your phone.
Dive into custom slicer settings and slice multiple models at the same time.
Provide Klipper slice files for high-speed printers.
Learn More
Remote Printing
Control Your Printer. Whenever, wherever.
Pick out the Pro or the Standard mode to remote control your printers.
Distribute print jobs with a intuitive dashboard and generate a print analysis report.
Get a time-lapse video to review the whole process of your print.
Learn More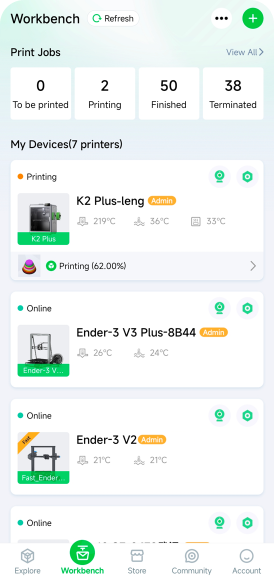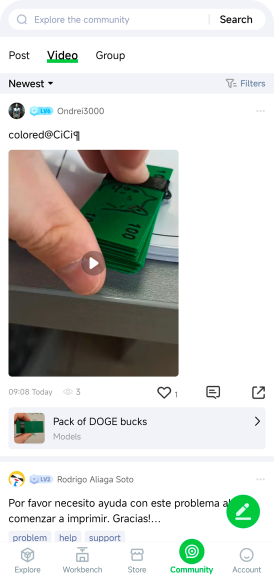 Vibrant Community
Social Network for 3D Printing Fans.
Follow and stay in touch with millions of 3D printing hobbyists.
Share content and get advice or solutions on 3D printing to improve your skills.
Watch the systematic after-sales video to setup your printer.
Learn More
Creality Cloud Ecosystem
A diverse, convenient, interesting all-in-one 3D printing platform
FDM(Built-in Wi-Fi)
Resin(Built-in Wi-Fi)
FDM
Creality Camera
Creality Sonic Pad
Raspberry Pi
Creality Box